We've started a
new challenge blog
over at
7 Kids College Fund
and we want YOU to come play! Challenges start THIS WEDNESDAY and a new challenge will be posted every other Wednesday! The first challenge is PINK and POLKA DOTS! So put on your thinking cap and come visit us on the
7 Kids Challenge Blog
on Wednesday to see what the DT came up with for this challenge! Feel free to grab this blinkie and add it to your sidebar to tell your friends about our new challenge!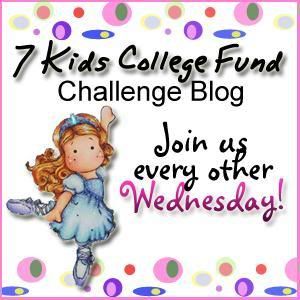 The first prize up for grabs (well, to a random winner anyway!) is a $50 gift card to use in the store! WOW! That'll buy you LOTS of goodies;)
Hope to see you there!!!